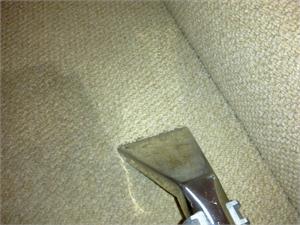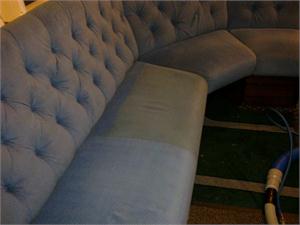 1993 - 2018 Celebrating 25 years of quality service
"Professionally cleaning carpets & upholstery since 1993. The customers choice."
Domestic & Commercial Enquiries Welcome
email arenaclean@btinternet.com
Simon and Jackie Demmen welcome you to Arena Cleaning Services. We are a specialist Carpet and Upholstery Cleaning Company established in North Walsham in 1993 to offer professional carpet and upholstery cleaning services to Domestic and Commercial clients covering North Norfolk and the East Coast.
Fully Trained
Full Treatment Risk Insurance
Deep Extraction Cleaning
Low Moisture Cleaning available, dry in 1 hour
Specialist Stain Treatment
Piece Of Mind
Traditional Honest Service
Free No Obligation Quotation Service
Domestic, Commercial and Industrial Enquiries Welcome.
We cover Great Yarmouth, North Walsham, Aylsham, Cromer, Sheringham, Holt, Fakenham and Norwich and all surrounding towns and villages.
Arena Cleaning Services
thank our customers who took the time to post a review on
Google
, and for allowing us to add the comments below. Jackie and I really appreciate it, thank you.
_________________________________________________________________________________________________________
Carpet Cleaning Saxthorpe
"I would highly recommend Arena Cleaning Services, Simon and Jackie were punctual,organised friendly and thoroughly professional , they new exactly what they were doing and transformed my living room carpet - special mention to their wizardry with unidentifiable stains - Thank you Simon and Jackie for a first class service from first e mail enquiry to final result."
Thank you so much for taking the time to write your review, Jackie and I are delighted you are happy with your clean and really appreciate your kind comments.
---
Carpet Cleaning Cromer & Overstrand
"Hi Simon,
Very pleased with outcome of carpet cleaning, looks really good and all stains gone. Have recommended you to friends so hope you get more work from that. Thankyou once again."
Mr & Mrs D
You're very welcome, thank you for your kind comments,
Simon
---
Carpet Cleaning Sheringham
"Thank you for forwarding your invoices and, as always, doing such a thorough job"
Property Company Norfolk, Suffolk & Cambridgeshire
---
Carpet Cleaning Beeston Regis
Thanks for doing a wonderful job, will be in touch regarding Cromer soon.
---
Carpet Cleaning Letheringsett. (post move clean)
"Can I just say what a truly wonderful job you have done. I am so pleased, it has really made a big difference to how we are now living".
---
Hi Simon, thanks loads for making my suite look like new, and for being accomodating to max lol.
"You're welcome Michelle, thanks for the comments. Max was sweet :-)"
---
End Of tenancy Carpet Cleaning North Walsham Norfolk.
Thank you for the tremendous effort with our carpets. They came up a treat and passed!! I have passed your number onto my mum who's looking for a carpet cleaner soon. Thank u.
---
Stain Removal & Carpet Cleaning Stalham
Many thanks for your efforts and quick response. The stain is no longer noticeable. Will use again and recommend.
---
Upholstery Cleaning Upper Sheringham, Norfolk
I would just like to say thank you for your recent services for cleaning my Three Piece suite, My wife and I were very very pleased of the job you have done. We were so thankful for the job you have done, so we have passed your name to a couple of friends who may need your services.
---
Carpet Cleaning Sheringham, Norfolk
Thank you Simon. Will contact you later regarding remaining rooms.
---
Carpet Cleaning In Cromer, Norfolk
Please find enclosed cheque in payment for lounge carpet cleaning, we are really pleased how it looks.
---
Carpet Cleaning Cromer, Norfolk.
Thanks very much. The sitting room carpet looks great - I didn't think you would be able to make it look that good!
I will speak to you in the New Year about the other carpets.
Have a good Christmas and a happy New Year.
---
Carpet Cleaning Wood Norton, Norfolk.
Thank you for doing these carpets so promptly and efficiently.
---
End Of Tenancy & Carpet Cleaning Baconsthorpe, Norfolk.
Hi Simon
We have actually been down to the cottage since you did the cleaning for us and we were really
pleased with everything, it looks fantastic. We would be happy to recommend you to anyone.
I hope we will be able to call on you again when the tenants leave.
With many thanks
Suzie and Ian
---
Carpet Cleaning Norwich, Norfolk



All the carpets look superb I am truely amazed.


Thank you again.

Mary S.
---
Carpet Cleaning Weybourne, Norfolk.
Hello Simon,
Thank you very much for the carpet cleaning. It looks very good.
---
S

tate of the art equipment and eco friendly products form the bedrock of our 8 step service. Our solutions are safe for you, your family, pets and your carpets. We will..
1) Inspect. We survey the carpet so our customers know what to expect.
2) Pre Vacuum. It's essential carpets are vaccumed to remove loose soiling.
3) Pre treat stains. Coffee, tea, wine etc. We pre treat difficult stains rather than 'hope' we can remove them as we clean. These are rinsed to stabilise.
4) Pre-spray. Used to loosen traffic areas and sugar/sticky stains and general soiling. Followed by..
5) Agitation by either machine or rake. This will open matted fibres and allow the pre spray to the fibre, rather than just laying on the surface which is of little use.
6) Rinse extract with either rinse solution or water. In most cases plain water is sufficient but in some circumstances we use a rinse solution. Previous cleaning with a hire machine, carpet shampoo can leave residues causing re-soiling. Our solutions will help to solve this.
7) Re-inspect. A final look over.
8) Groom your carpeting. This resets the pile and allows for quicker drying.
Our 8 step service. Available from just £59.50.
Call Simon on 01263 833424 or 07876497897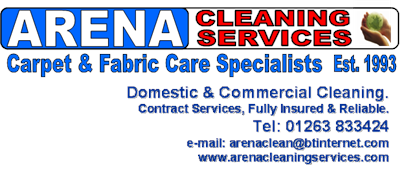 ---
8390 page views.
For the people of North Walsham by the people of North Walsham.
The North Walsham Guide is maintained by North Walsham residents who 'know their stuff' and every endeavour is made to keep information up to date. Unfortunately things do change without us knowing. If you know any reason why this entry for
Arena Cleaning Services
is not suitable or no longer current then please do
let us know
. If you know of any business or organisation who we have missed please either
let us know
so we can add them or let them know as it's easy and free to
register
.
Support Arena Cleaning Services
Please help us to help you and the North Walsham organisations and businesses in the guide. Let Arena Cleaning Services know you found them in The North Walsham Guide.
The North Walsham Guide aims to support local businesses or organisations like Arena Cleaning Services by providing this free service because at the end of the day we live and work here too and shopping locally and using North Walsham services helps us all, not just Arena Cleaning Services.