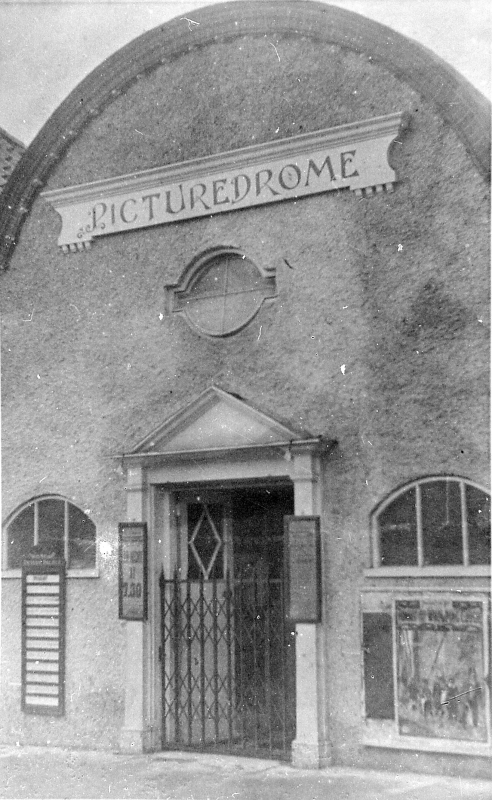 King Arms Street, North Walsham (now demolished).
From 1912 until September 1931
Managers: Harold P. & Mrs Lydia Coates
Proprietor: John Dixon
One show nightly. Two changes weekly.
This was the first Cinema in North Walsham. Converted to a cinema from an earlier premises by John Dixon. The cinema closed in 1931 only managing to survive for a week after the opening of the new Regal Cinema on New Road, North Walsham.
A reliable source tells us that the proprietor of the North Walsham Picturedrome, Mr John Dixon, was also the organist and choir master for North Walsham St. Nicholas Parish Church at the time and he would give free tickets for the Picturedrome to his choirboys to encourage them to turn up to sing in the choir!
Lydia Coates was pianist for the silent movies.
---
New Road, North Walsham (now North Walsham Plant Hire).
From September 1931 until 1978
Proprietor: V.E.H. Cinemas, Norwich
585 seats
Once nightly. Twice on Saturdays.
The North Walsham Regal Cinema was built specifically for 'talking pictures' for 3,000 by Thomas Gill and Sons. When the cinema closed it became a bingo hall and then later has most of it's lower facial converted to windows when it became a plant hire showroom for North Walsham Plant Hire.
---
If you can supply us with any further information on these important parts of North Walsham's past please contact us.