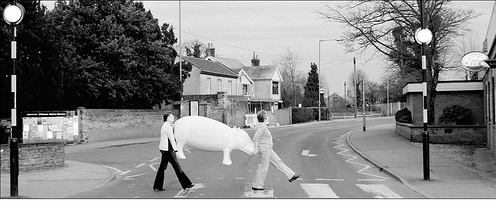 From Saturday 23rd June 2009 till Sunday 31st June 2009 North Walsham held an exiting event for all ages.
All over North Walsham there was 50 or so hand painted hippos, which had been painted by schools, clubs and the community of north Walsham.
The wide areas where the hippos were hiding varied from St. Nicholas church, in shop windows and even on top of garden sheds.After the event all of the beautiful hippos were auctioned of at Divine Restaurant to raise money for Born Free Foundation and raised thousands of pounds.